Our Clients
Management Concepts-Asia pacific, NZ (Headquartered in Virginia, USA)

Management Concepts, Inc. is a USA based training and consulting compaKY with an outstanding 30-year track record in the development and delivery of performance improvement solutions for the public sector and private enterprise. To meet the needs of their global clients they have established operations in the Asia Pacific region and now regularly deliver programs in New Zealand, Australia, Singapore, Malaysia, The People's Republic of China and several of the Gulf states. We organize their programs in India. We also design training programs as per the specific training objectives of the organizations and offer delivery by local and overseas trainers. The ain areas of focus are :
Leadership
Management
Project Management
Web: www.managementconcepts-ap.com


Management concepts is a Registerered Education Provider (REP) of Project management insttute (PMI)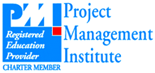 "PMI®", "PMP®", and "PMBOK®" are registered trademarks of the Project Management Institute, Inc. registered in the United States and other nations.
---



We are working with Brunel University UK for admission in various Master Level programs.


---


Knowledge Dynamix, Singapore

Competency Assurance and Management Systems (CAMS) by
Knowledge Dyamix Pte.Ltd., Singapore

Knowledge Dyamix offers Competency Assurance and Management systems (CAMS) for corporate
CAMS Benefits:
CAMS aims to overcome these limitations and deliver an integrated solution for competence management and assurance. It will enable management to –
Compile competences in an easier manner

Set standards on competence

Set tracking and assurance processes among communities of users

Marry the competence management with the actual operation

Measure the outcome of competency gap closure against the KPIs

Assess the outcome of learning/knowledge acquisition by employees against identified competence gaps

Re-align the competences in relation to role & job requirements to support the operations